We received our empennage on Nov 3rd, 2004. We are RV7(A) builders #72072, which means another 2071 RV7's are somewhere else under construction or flying already...
Since it was a free afternoon for Bernie, it was convenient for him to pickup the boxes at the airport.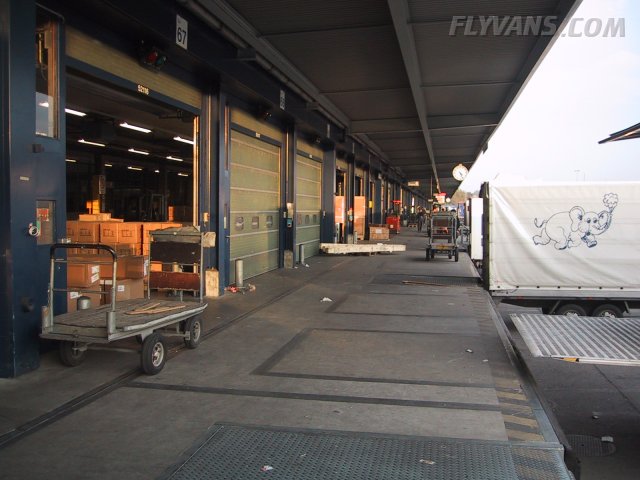 Boxes were smaller than expected...
Transportation with a friend's car...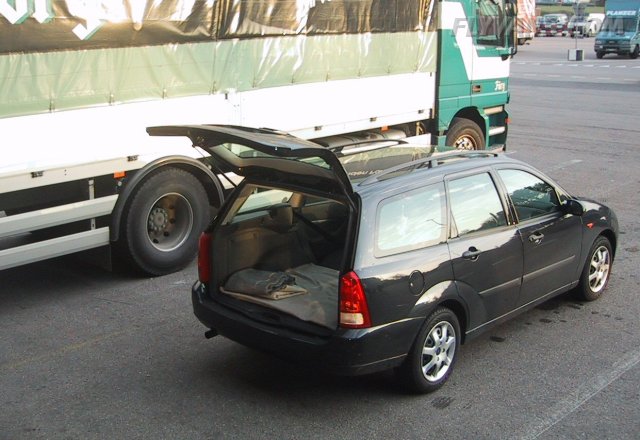 How will the QB kit eventually be marked?! The emp is el cheapo compared to the big kits...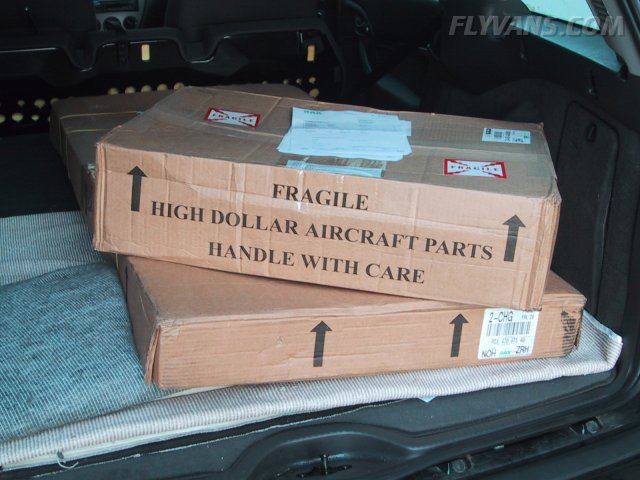 The smaller of the 2 boxes, containing the plans, ribs, rivets and lots of other small stuff.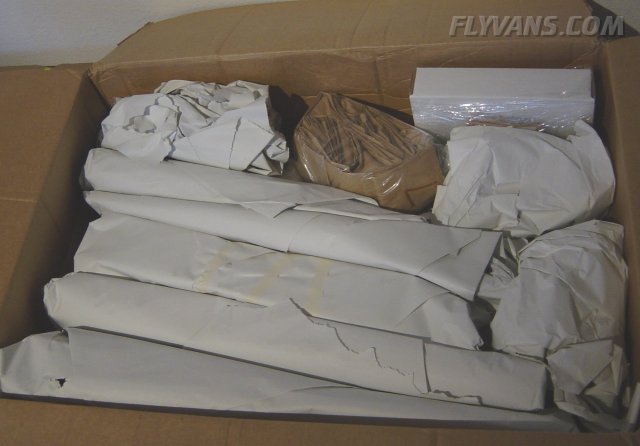 The bigger box, containing most of the spars and skins. Doesn't look like an airplane yet. The blue coating by the way is protective vinyl, so the blank aluminum doesn't get scratched. It will eventually be removed.
The silver tape is of the famous "duct tape" type, U.S. guys use it pretty much on and for everything. It was somewhat of a pain to remove though, at least since we tried to leave the vinyl on the skins...
Another shot of the big box. Note the well thought out packaging to protect the corners. Van's did an excellent job on that. All pieces arrived without any transportation damage.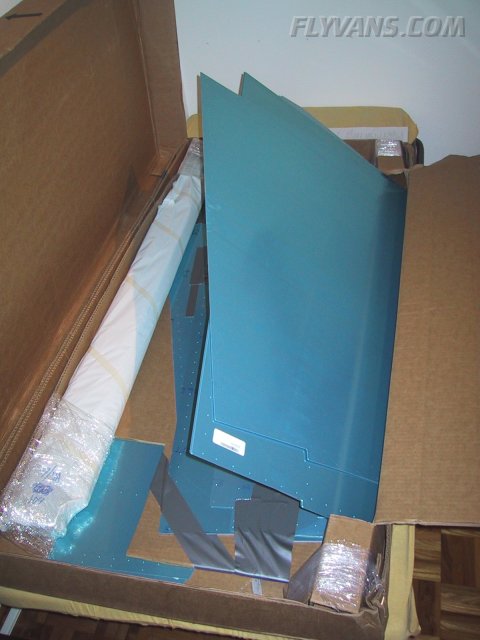 Inventory... Time spent counting washers and rivets will be our first entry in the time log. It took us about 2.5 hours for the inventory.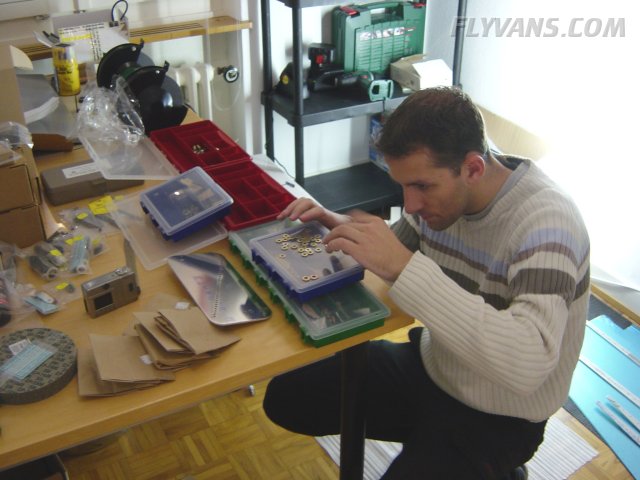 Rivets, Nutplates, Bolts, Washers, Rod end bearings, the elevator hinge and not one piece missing :-)))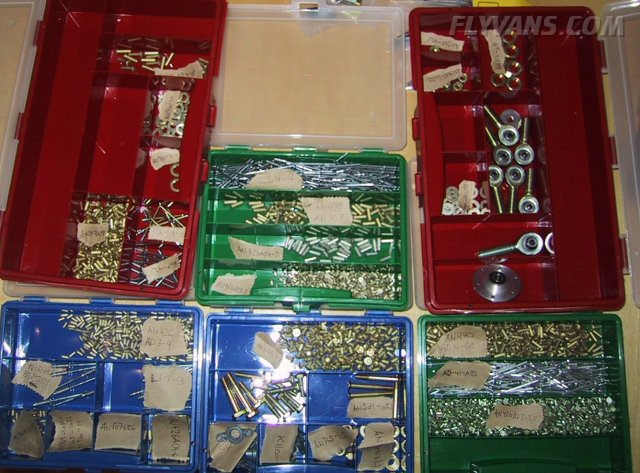 We also received several boxes from Avery Tools, from which we ordered most of our toolkit. More on tools in the Builder Area > Articles.