Beginning of December we took over our rented building place. Empty yet...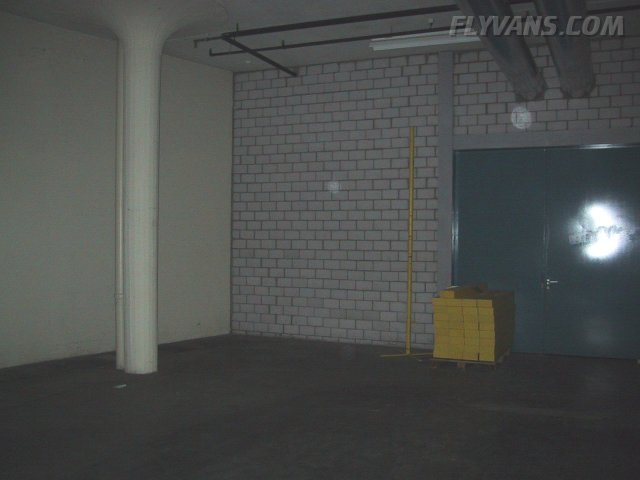 Another shot. About 40m2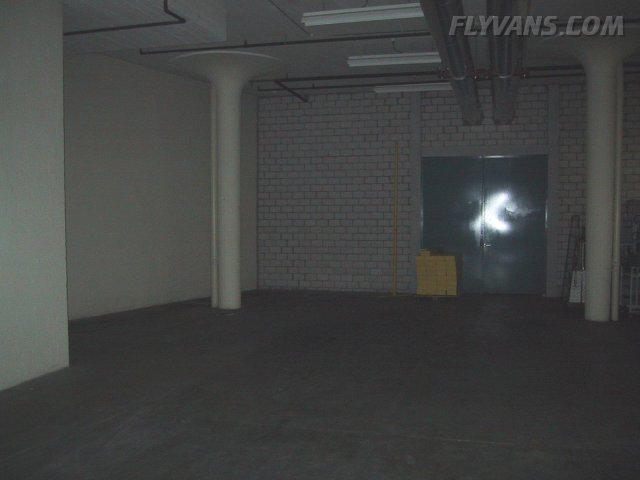 Alex was able to organize a nice transporter from a friend of his...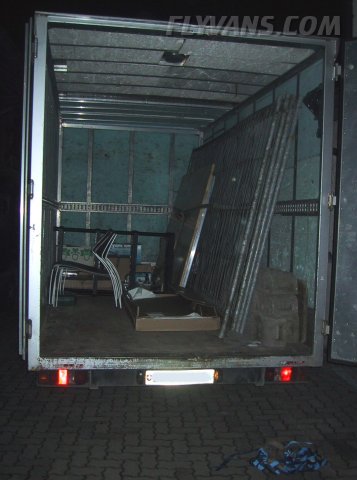 Since the workshop wasn't lit very well, we decided to create a couple of moveable neon light holders. Made out of a couple of 2x4's. Should help to light the tables from above.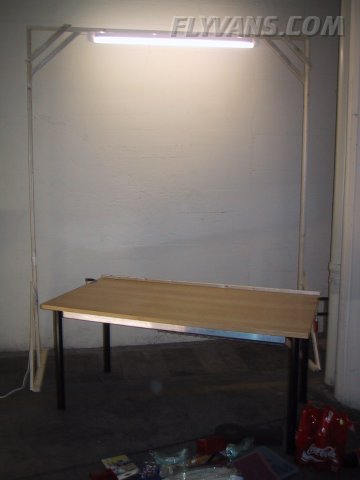 The feet. The whole assembly got screwed together with Torx wood screws. The Bosch cordless drill proved to be very valuable.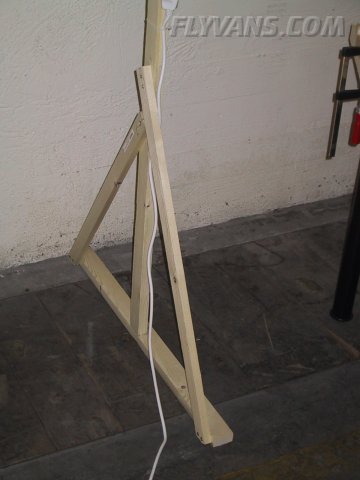 The top of the lampstand.
These tables were formerly used as office and computer tables. We decided to mount a single 2x4 on the backside, to keep drills and other small stuff from getting stuck / dropping to the floor at the back.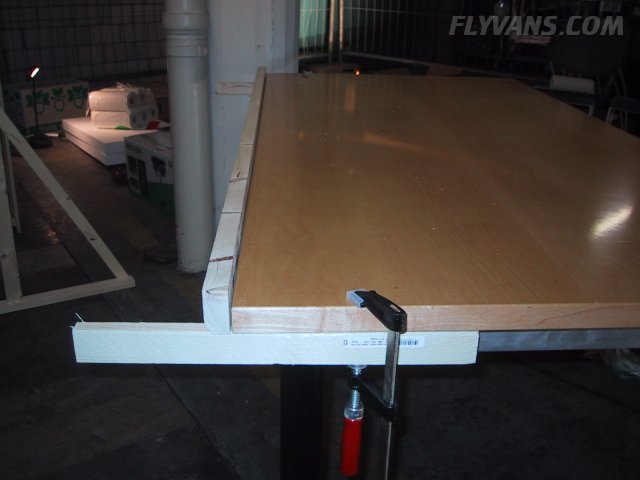 Installed most of our machines we had bought a couple of weeks ago. Had to check out the drill press...
Good value drill press we got there. Made a couple of cleco holders out of scrap wood.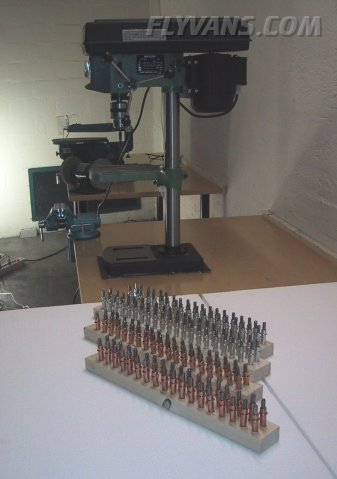 nd a closeup.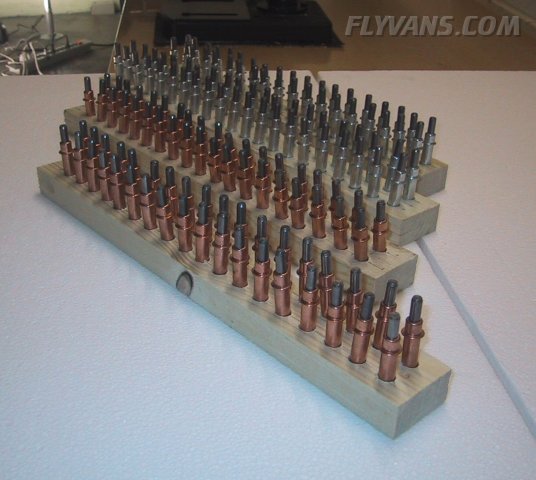 Alex found an unused rack at his parents' home. Will come in very handy.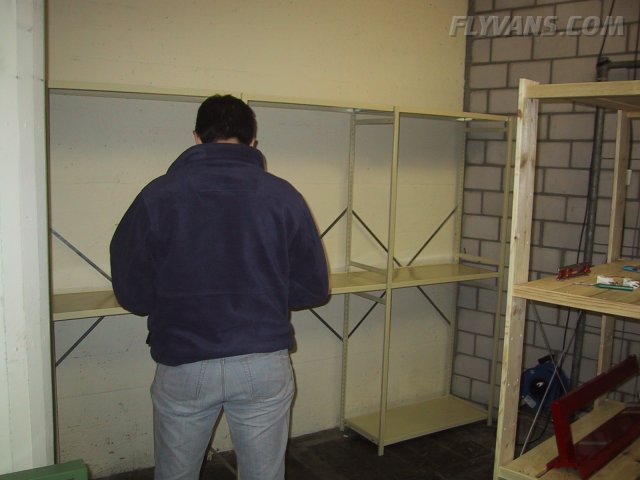 Took us quite a while to figure where to put it up as it is pretty wide.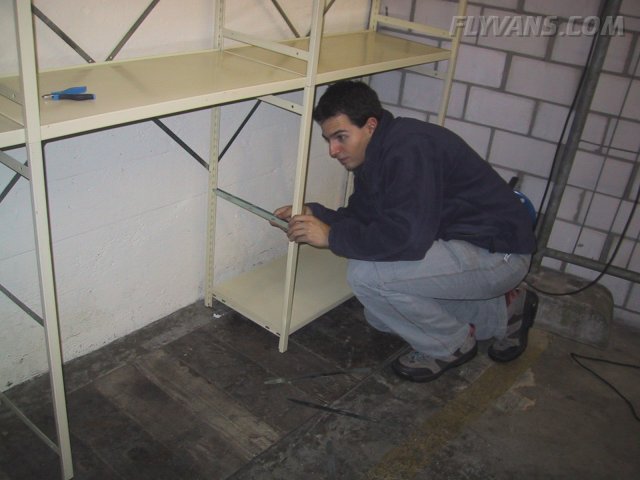 And it is being assembled from many loose parts.




Levelling the shelves.




Complete! On that picture we already have all tools unpacked / sorted into boxes.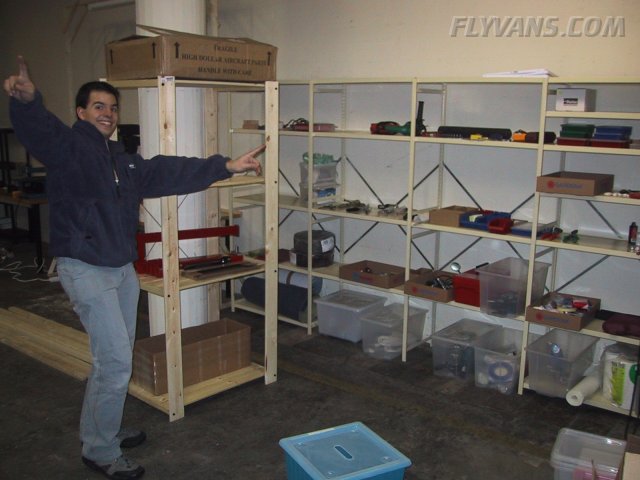 Looks nice.


Also built a toolbar for hammers and saws.





We bought some construction site fence to keep our neighbours from bumping into the finished airplane... In the end it's still a warehouse with forklifts etc...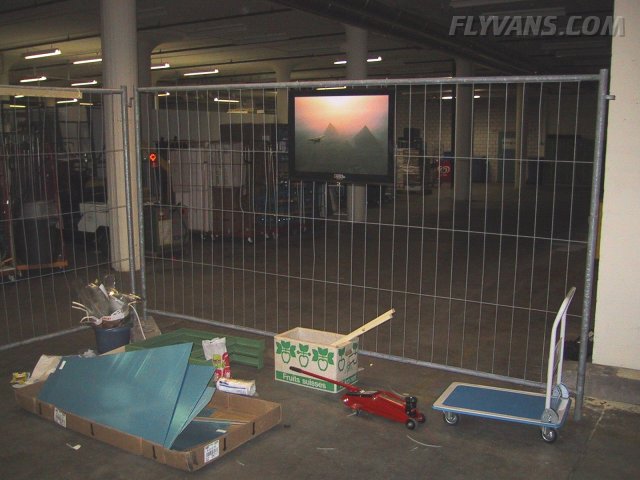 And that's how our little corner looks like from the outside.