Unfortunately We were both sick in the first week of January, so we got off to a late start... Alex was still feeling ill while Bernie started the training project with the kind assistance from fellow rv-builder and experienced mechanic Dominik Stadler (www.myrv7.ch)
Removing the protective vinyl with a soldering iron from the skin.

Cutting stiffeners out of aluminum angle profile.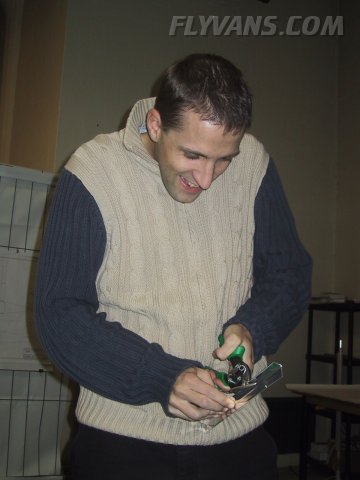 And starting to deburr the edges... We really have to learn a lot of basics and hopefully make most mistakes on the training project, so that we get a nice tail for the airplane ;-)
3M grinding / deburring wheels.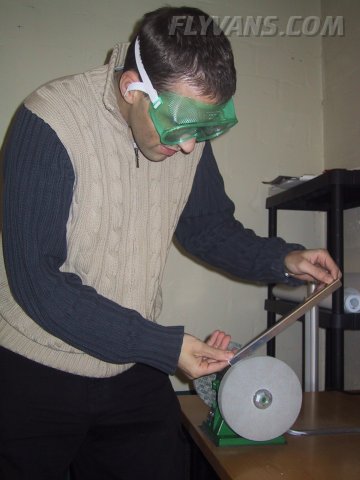 Our spendy 1/4" inch air drill comes in very handy and we can already now say it was definitely worth every cent...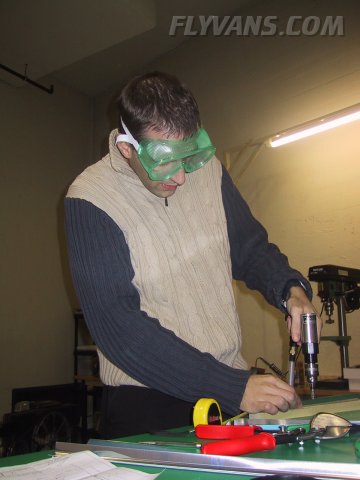 Drilling the stiffeners. The drill is excellent mainly due to the small form factor and the high rpm's which make for a nice round hole.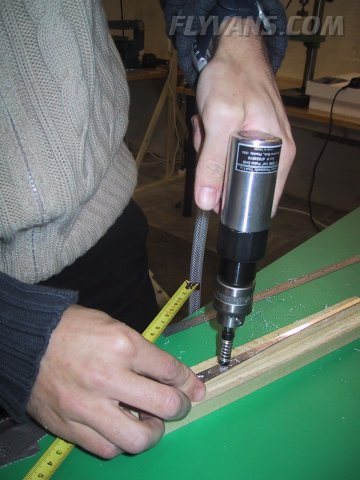 Dominik taking too many pictures of Bernie... Here the stiffeners are positioned and drilled to the skin.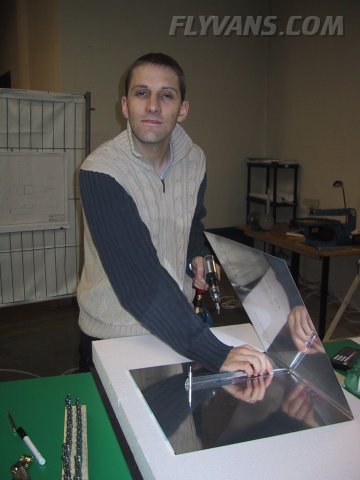 Self portrait of Dominik and Bernie working... BTW, Dominik's not a professional soldier ;-) He's just doing his yearly service very close by, and gets to go out in the evenings sometimes, of course wearing the uniform...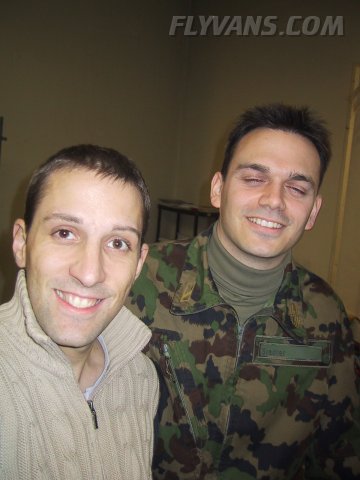 Dominik showing how to clean fingerprints off the metal parts.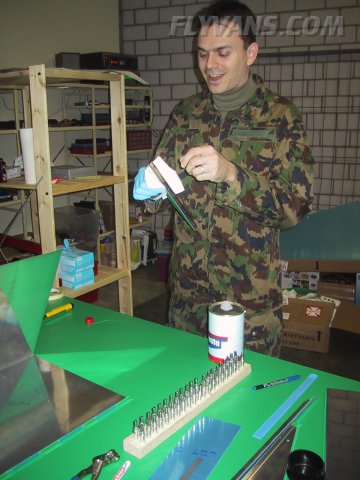 And etching the stiffener with 3M Scotch-Brite Ultra Fine.
Not as hard as it might look like ;-)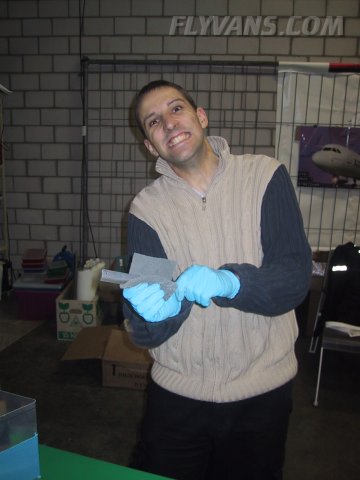 Positioning the sample spar on the skin.