The last 2 months have been pretty slow what our progress is concerned. At least what actual building is concerned. We both were on holidays individually and also attended the annual swiss experimental aviation fly-in.
Finished drilling the canopy rollover bar. Some builders report difficulties with either width or warping.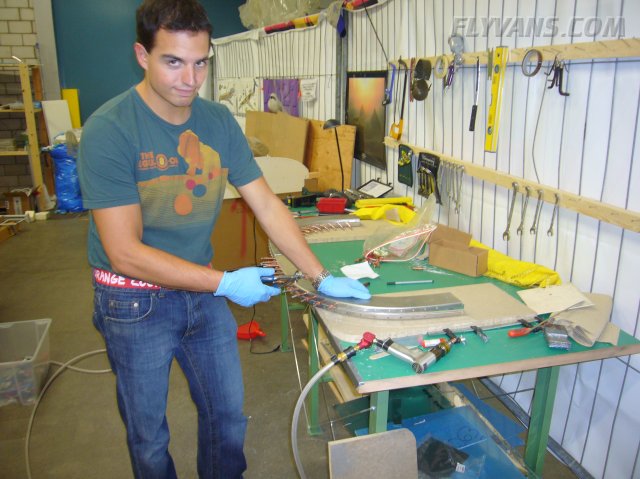 For us it worked very well so far. But some of the problems might appear during riveting, it remains to be seen.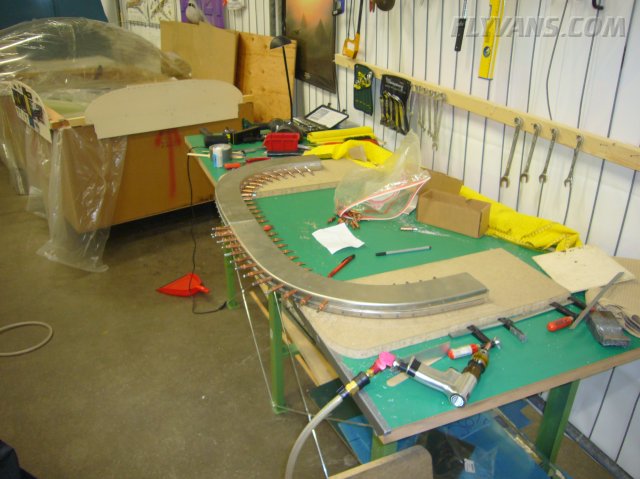 The channels disassembled, deburred and countersinked. Priming and riveting to go.
Also, the remaining fuselage top skin is being prepared for installation. We got very good results by final drilling, deburring and dimpling most holes on a flat styrofoam. We only left out the holes that have to be drilled to the channels which have prepunched holes yet. These are marked with masking tape.
Then the skin fit to the fuselage very nicely.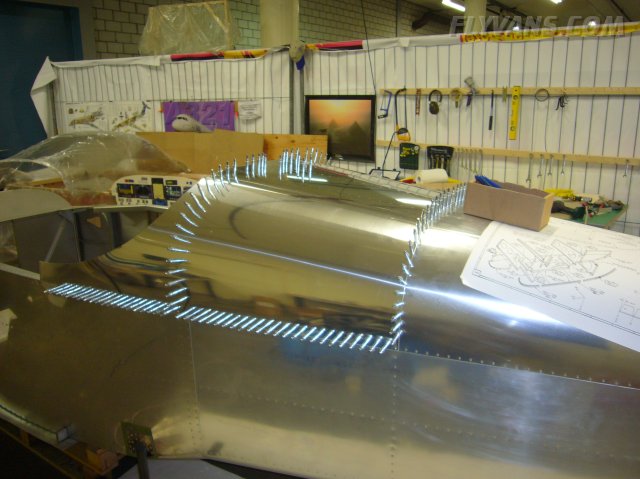 Also note that the edges have been bevelled for a nice match to the underlying skins.
When the skin is completed, it is put away to allow better access to the inside of the tail yet. But it will be easy to just rivet on and most of the work is already done.