After contemplating for a long long time, finally decided to put an embedded pc into the panel. It will be mainly used for mapping/flight management functions, but will provide a lot more utility. The front end will be as tightly integrated into the panel as possible. Instead of the originally planned GNS430, an SL30 will provide the NAV/COM functions while the "MapPC" will provide flight guidance and planning to the EFIS / autopilot.
Hardware selection has pretty far progressed already.
Main Purpose and possible uses:
VFR Map for Europe
Flight Management, Flight Guidance
Approach Chart Reference / PDF etc...
Much better user interface to flight planning.
Flight data / Engine data logger
P-mag diagnostics / config
Homebriefing / Flight Plan filing over either WLAN or optional GSM Module
Unit Converter / Calculator
Weight & Balance
Interface to FLARM collision avoidance system
Inflight entertainment
Expandability of a pc, video recording etc etc etc.
Easy preparation of flights at home, take planning along on SD card and load the plan into the FMS. Same for debrief.
Much more.


HARDWARE


Display Unit (DU)
A custom 6.5" 640x480 lcd screen will be mounted in a display unit resembling the Vertical Power VP200 that we own and as well to the Advanced AFS3400 EFIS that will be our PFD/Engine Monitor.
This display unit will feature 2 deluxe rotary push/pull buttons as well as a few softkeys.
More on the display unit once we have pictures / further progress.

The rotary encoders we will get are 62B series from Grayhill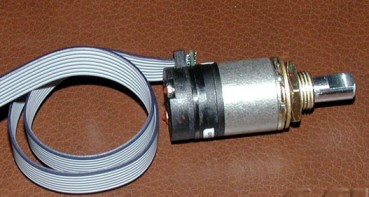 To interface the buttons and rotaries, this awesome USB module will be used: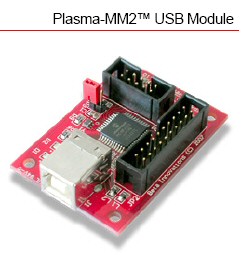 http://www.betainnovations.com
This presents the rotaries and pushbuttons as a USB-Joystick to windows, allowing very easy integration.
CPU

Advantech ARK-3384 Pentium-M with 1GB ram. http://www.advantech.com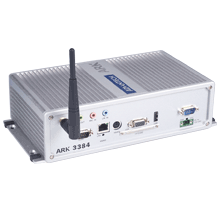 Of course the CPU will use SSD (Solid State Disks) only, as a hard drive would likely not survive the harsh environment.
Input Devices

Besides various USB and RS232 interfaces, one of the big advantages of a pc is the ability to alphanumerically input data. Found a nice tiny-miniature keyboard on a car-pc forum. It's intended for a Playstation 2 but apparently works just fine on a regular pc.
Dreamgear Minikey http://www.dreamgear.com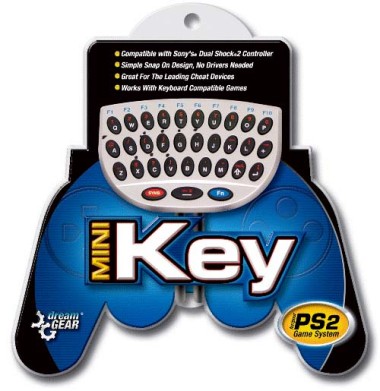 On the center console armrest, a touchpad will be smoothly integrated. Decided on the following Cirque pad from http://www.ergonomictouchpad.com


SOFTWARE
Operating System (OS)
Windows XP Pro lightened installation, using http://www.nliteos.com
Shell / Frontend
To integrate to whole package so as to look unlike a PC and allow for easy navigation / application launching and swapping, a different shell or at least a graphical frontend will be used. Not yet decided
Mapping Software
Will start with PocketFMS and see how well that is up to the task.
Custom Software
will of course be required. planning to do it with visual basic express .net.
Solid State Disk
a 16GB MOBI3000 SSD from http://www.ssdshop.ch