This week, we finally got our finish kit :-) It was again waiting several weeks for a ship in the port of New York City. The crate is quite large and filled with goodies...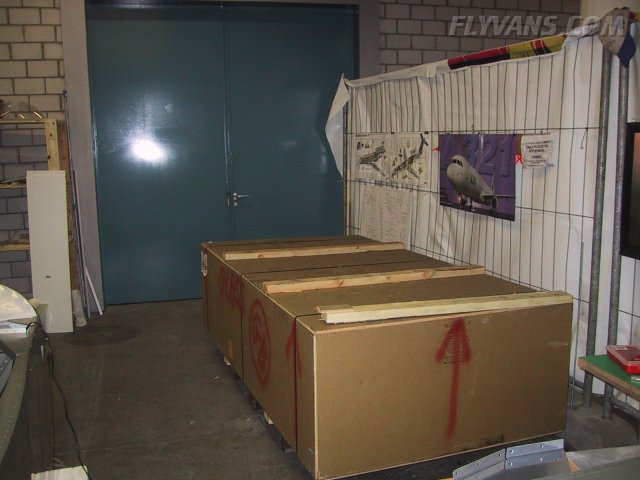 The delivery was also a bit of a hassle. Bernie was away for a week of snowboarding while Alex was at work with little off during the day. So everything was arranged for a drop off on Thursday, 10:00... Guess what, Alex' cell was ringing Tuesday morning 10:00... So thanks to Richie (one of Alex' colleagues at work) lending his car, Lex was able to sneak away for a short while and receive the kit. The instructions by the handling agent were correct on paper, so we suppose the trucker had a window seat in school... And it appears not in Western Europe either ;-)
Well, Van's again did an excellent job on crating.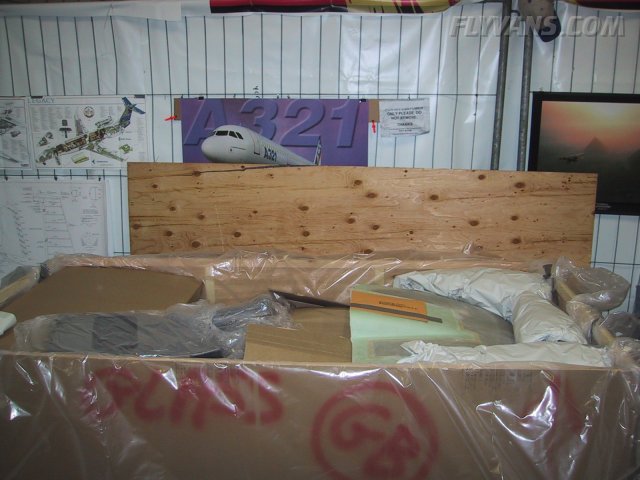 And the seats and sidepanels from Classicaero are worth every penny :-) Beautiful craftsmanship! By the way, we ordered the original foam from Van's and had it covered by classicaero. Dominik ordered the classicaero seats. It will be interesting to compare the comfort, once the seats are fitted.
Also the Navy 5-point Amsafe harness from Van's stands out beautifully on the Dorchester grey seat.
Our color concept is coming together. Up to now, we only could imagine which combinations would fit our tastes.
Some of the larger pieces we will have to find some room for... The bottom cowling.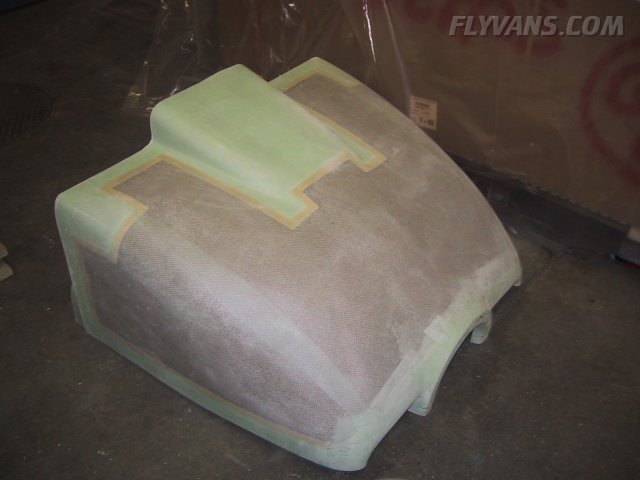 And the canopy.