Adrian finished the hardware integration for the MapPC Display Unit. It turned out just as great as it had looked like on the various CAD models.
In it are
- A USB hub
- An SDHC card reader
- A USB Joystick Interface driver board
- An Optrex High Brightness screen and associated driver and backlighting hardware
- 2 Push-Pull Rotaries
- 4 Pushbuttons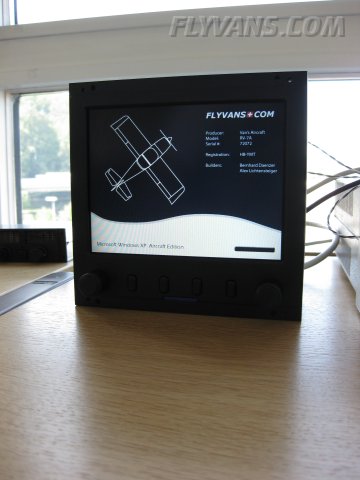 Can't wait to integrate everything with the menu software and the embedded computer in the aircraft.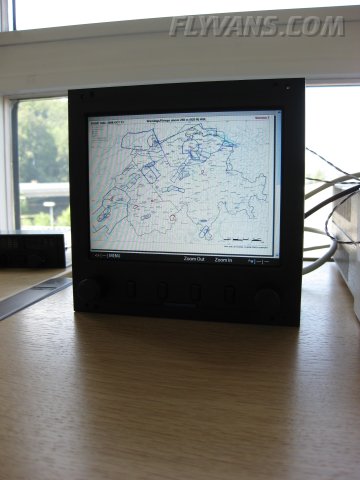 Since it's a regular PC at the base, possibilities are truely endless.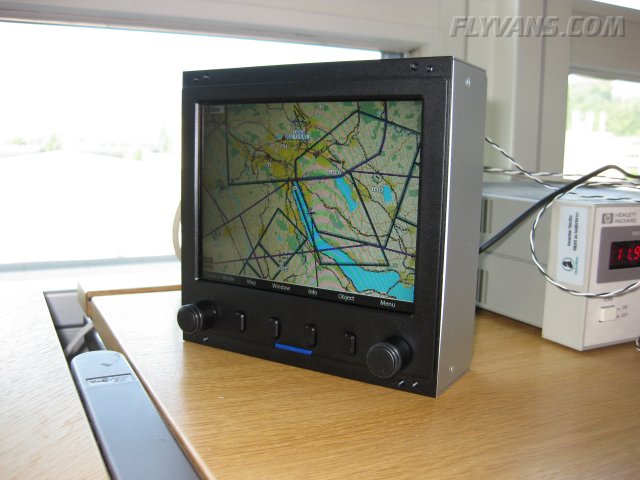 And here's the first public appearance of the other "baby". We call it AFCU (Advanced Flight Control Unit).
Basically, what it will do is remote control the Advanced Flight Systems EFIS with all the Bugs, Autopilot commands etc... The design logic very closely mirrors the control panel used in airliner cockpits.
Main advantage is, that it offers a much more straight forward man-machine interface. Every button / rotary has its dedicated function and even different touch and feel. Once you know how the HDG knob feels like, much much smaller chance of accidentally changing altitude. I still don't get why nobody has brought out something in this direction yet. Let me know if you want more details.