Posted by Bernhard Daenzer
Who we are:
Two buddies building their dream machine! :-)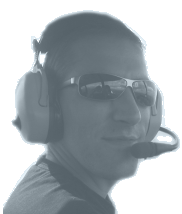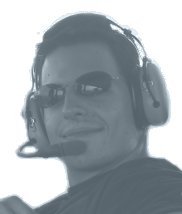 We, Bernie Daenzer and Alex Lichtensteiger first met in 2002 during basic training to become air traffic controllers with the Swiss air navigation service provider skyguide. Although still in training at the time, things were (and still are ;-) looking good, so we decided time was right to finally start this project. Both of us were 25 years old at the time, rather young aircraft builders… We both are private pilots, hooked to flying and aviation in general. The outlook of forever flying the average spam-can airplane didn't appeal to us in the first place and since both our professional flying careers had come to an early end in the wake of the now defunct Swissair, we definitely had to do something about it…
In the meantime, Alex is now a first officer with Swiss European Airlines flying RJ1H's and Bernie works as an air traffic controller in the tower and approach unit at Zurich international airport
While building, we always kept interests beside the workshop as well. We both do have life ;-) But we still managed to stay more or less within the 5 year timeframe we had imagined.
When we're not busy building or flying, we like movies, everything involving computers (another motivation to go experimental by the way), eating, travelling, going out and whatever else 30somethings do ;-)
In any case, if you have questions, ideas or feedback feel free to contact us!